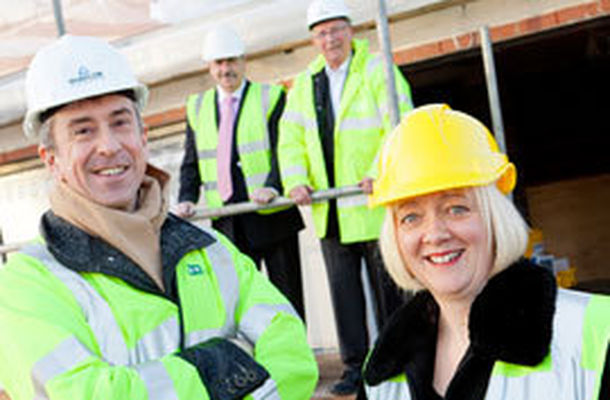 Developer Broadlands Wolverhampton Ltd has sold a 0.8 acre plot at Wolverhampton Business Park site to local nursery, ABC Early Learning & Childcare Centre UK Ltd (ABC) for a price in excess of £400k per acre.
Construction is underway on the £1.8million facility for ABC which is due to open in March 2012, catering for 122 children and creating up to 38 new full and part time jobs. The two storey purpose built property will include both indoor nursery facilities alongside educational outdoor space.
ABC opened its first nursery facility in Bilbrook in 2004 which currently caters for 81 children. Seven years on, the thriving business has selected Wolverhampton Business Park, just three miles from its existing location, to further expand its regional offering:
Emma Catton, Director of ABC Childcare commented: "Our Bilbrook nursery has proven extremely popular and the exemplary level of childcare which we offer was recognised by Ofsted last year when we were awarded 'Outstanding' in every inspection category.
Demand for childcare services is growing and the site at Wolverhampton Business Park offered us a fantastic opportunity to expand our business within the local area. This purpose built property will enable us to fulfil our ambitions to deliver an innovative nursery experience while complimenting our existing centre at Bilbrook and meeting increased demand for childcare spaces."
Jonathan Rogers, Director of Broadlands Wolverhampton Ltd added: "We are delighted to be expanding the amenity offer at Wolverhampton Business Park with this purpose built nursery for ABC. The Business Park enjoys a prime location close to Junction 2 of the M54 motorway making it a popular location with regional and national businesses alike. ABC has recognised the quality of the Business Park and the potential synergy with those businesses already located at the Park.
"Equally, we believe this nursery will prove to be extremely advantageous to existing occupiers on Wolverhampton Business Park, providing on-site childcare facilities of the highest calibre. ABC is inspirational local business that has thrived despite the difficult economic climate and we are thrilled that it will shortly be a part of the growing community at Wolverhampton Business Park."
ABC's hand-picked plot at Wolverhampton Business Park includes woodland which will be utilised by the innovative business to achieve 'Forest School Status' whereby the children will be encouraged to explore the natural environment and participate in the growing of their own herbs and vegetables. The company also aims to repeat the success of its Bilbrook nursery which boasts a five gold star rating for Environmental Health, Food Hygiene and a 'Star Award' presented by Staffordshire County Council in recognition of its Ofsted outstanding award.
Wolverhampton Business Park is a 30 acre greenfield site located at Junction 2 of the M54, just four miles north of the city centre. The £40 million development by Broadlands Wolverhampton Limited, a joint venture partnership between B&R Properties and Peveril Securities, combines the advantages of a greenfield site with proximity to the services and business connections of a major conurbation.
The latest phase of Wolverhampton Business Park, Exchange Court has detailed planning consent for a 24,000 sq ft building, which is available on a pre-let/pre-sale basis. Larger occupiers can also be readily accommodated with specific packages tailored to suit individual requirements on a design and build basis.
Joint agents for Wolverhampton Business Park are GVA and Bulleys. The scheme is Project Managed by TDP.